Get Healthy and Stay Healthy by Fighting Harmful 5-LOX!
Isoprex® is packed with 12 powerful ingredients that halt the 5-LOX enzyme at the cellular level.
Each ingredient has been the subject of scientific studies to inhibit
5-LOX plus other harmful enzymes and proteins.
Apresflex® boswellia
Turmeric
Hyal-Joint® natural hyaluronic acid
Bromelain
Hops
Feverfew
Baikal skullcap
Cat's claw
Calcium
Vitamin D
Wild oregano leaf
Plus…Bioperine® black pepper extract
The result? Your body heals itself. You feel better than you have in years. And you finally live life to its fullest!
Isoprex contains 12 ingredients designed to get you healthy and keep you healthy in middle and old age!
When the deadly 5-LOX enzyme attacks your tissues and organs, it can make you old before you time, stealing your health. The ingredients you see below work to protect your health by preventing 5-LOX's dangerous inflammatory cascade.
1. Boswellia:
Powerful help for joints, lungs, heart, and digestive system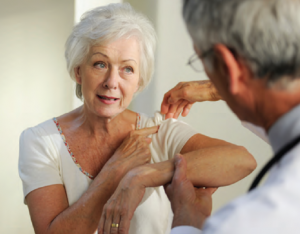 Extract of boswellia neutralizes the 5-LOX enzyme right at the cellular level, preventing the dangerous 5-LOX cascade from attacking your tissues, joints, and organs. Isoprex contains a premium patented boswellia formulation called ApresFlex® which is proven to absorb into your cells 52% better than standard boswellia.
2. Turmeric:
Complete help for joints, heart, bones, digestion, and memory
Turmeric extract provides heart protection, supports healthy joints, and promotes clear memory and untroubled digestion.
3. Hyaluronic acid:
Your joints' best friend
Hyal-Joint® is a patented form of hyaluronic acid, an essential part of your joints that cushions cartilage. Hyal-Joint® also contains collagen, which is what keeps your joint cartilage strong and flexible, stimulating production of new joint fluid.
4. Bromelain:
An enzyme that comes from the stem and fruit of the pineapple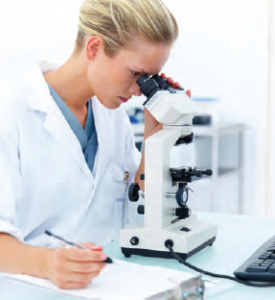 Scientific evidence indicates bromelain may play an important role in maintaining comfort for your back, muscles, and nasal passages.
5. Hops:
Shut down the 5-LOX pathway
An extract of hops blocks deadly 5-LOX enzymes. Hops does not inhibit COX-1, though, which means you don't have to worry about ruining your stomach lining.
6. Feverfew:
Additional support
Scientific data suggests feverfew may be a natural inhibitor of pro-inflammatory enzymes, cytokines, and prostaglandins.
7. Baikal skullcap:
Support for healthy lungs and brain
Baikal skullcap promotes healthy lungs and breathing. Studies also show that Baikal skullcap may promote healthy cognitive function.
8. Cat's claw:
Promotes healthy joints and immune system
Cat's claw promotes cartilage health, the "shock absorber" in your joints. It also supports a healthy immune system.
9. Calcium:
For strong bones
Bones need calcium to stay strong. Especially as you age, when bone loss is most dramatic. When you don't get enough calcium, your body actually leaches it from your bones to serve vital functions in other systems.
10. Vitamin D3:
Potent warrior in the fight against 5-LOX
Numerous studies show that vitamin D3 inhibits your body's 5-LOX. But it's important to take the right form of vitamin D. Vitamin D3 is three times more potent than vitamin D2.Vitamin D3 also has a powerful role in supporting immunity.
11. Oregano:
"Remarkable"
A 2016 study published in The Pharma Innovation International Journal concludes that oregano leaf shows "remarkable COX-2 inhibition."
12. Bioperine®:
Power up!
Isoprex includes Bioperine®, a proprietary extract of black pepper, for one simple reason: Clinical studies show that Bioperine has the potential to increase supplemental nutrient absorption up to 60%.
Isoprex works or your money back!
You don't risk a cent by giving Isoprex a chance! Our promise is simple. If you're not completely impressed with Isoprex within 60 days, simply return your unused portion and we'll send you a full refund of your purchase price. No questions asked!